Translating Beyond East and West
The 11th Prague International Conference
in
Translation and Interpreting Studies
Organized by:
The Institute of Translation Studies
Faculty of Philosophy and Arts
Charles University in Prague
With the support of:

14 – 16 October 2009
Sweerts-Sporck Palace
Hybernská 3
Prague, Czech Republic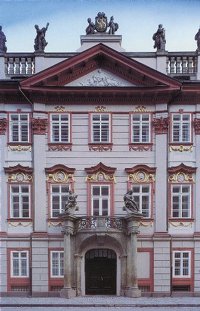 Keynote speakers:
Daniel Gile
ESIT – Ecole Supérieure d'Interprètes et de Traducteurs
President of the European Society for Translation Studies
Harish Trivedi
University of Delhi, India
The notion of "East and West" has been used in a variety of contexts in the past to account for or to even rationalize political, social, and cultural differences. In many cases, this has led to misunderstanding and conflict. One typical example is Central Europe and the Iron Curtain. Another fitting example on the occasion of this conference is Prague.
Owing to its position in the middle of Europe, Prague, and Czech society as a whole, has always struggled with its identity in relation to "East and West" and has been strongly influenced by foreign cultures and political regimes throughout its long history.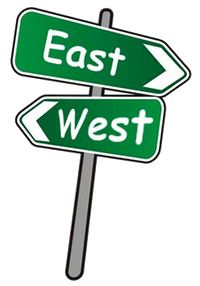 Accordingly, Prague has often been referred to as a crossroads of Europe between the East and the West, between Capitalism and Socialism, between Catholicism and Protestantism, and between Slavonic and Germanic culture.
However, are traditional, bipolar world views such as "East and West" valid and acceptable today?
In a world of high-tech communication, globalization, and change, we need, rather, to look beyond traditional, narrow world views, such as "East and West", and open channels up to more productive modes of discourse. Undoubtedly, the activities of translators and interpreters play a crucial role in this ongoing process of change and in shaping our understanding of the world.
This conference aims to bring together researchers and PhD students not only to discuss these ideas but also to question the traditional frameworks associated with such concepts as "East and West". Our attention will be focused on translation and interpreting as a means of reaching a better understanding of the world, breaking the barriers and stereotypes underlying certain traditional views, and moving beyond…
or translating beyond "East and West".